I want some new vintage dresses. There is NO PLACE in my town to buy cute stuff like this.
I heard the other day that BLUE is the color to wear if you want to "get the job"! I think this one would do the trick!
Check out all the other stuff from
www.thevintagefamily.blogspot.com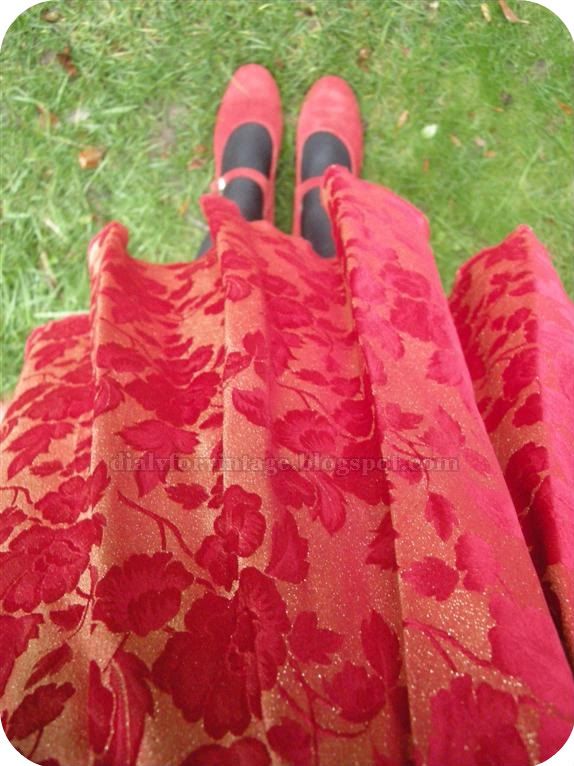 I don't rear red much, but this is cute and the shoes are awesome! Speaking of shoes...
I have a thing for these green shoes
I want this brides shoes so bad. I HAVE to find me some of these.
See ya tomorrow for wow Wednesday!